Read the

latest information and advice on topical issues to support your child's learning and development at school as well as fact sheets on big changes to schooling.
Senior Schooling Reforms

Year 12 students in 2020 will be the first to graduate under historic changes to Queensland's senior schooling system (click the document below for a summary).
The Queensland Curriculum and Assessment Authority (QCAA) has put together a comprehensive range of information for school communities about the changes and how schools are preparing for them | Link
Year 1 Literacy and Numeracy Check
The Australian Government has proposed a national check of all Year 1 students in the areas of reading, phonics and numeracy to identify children who are struggling to ensure they receive relevant support. An expert panel has provided its recommendations to the Federal Education Minister Simon Birmingham who will discuss the findings with state and territory Education Ministers at the December meeting of Ministers.
NAPLAN Online
Significant work is afoot to help prepare schools, teachers and students for NAPLAN moving online.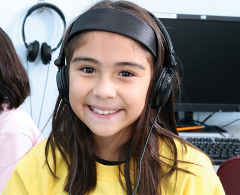 The Australian Curriculum, Assessment and Reporting Authority (ACARA) has put together detailed information about the research behind the switch from pen and paper to online testing and responses to frequently asked questions.
Moving NAPLAN Online | Link
ACARA has also created a website with a range of test questions so parents and students can familiarise themselves with how the online tests will be conducted.
NAPLAN Online Test Site | Link
The Queensland Government has also created a special website with comprehensive information on what Queensland schools are doing to get ready for the change.
The Queensland approach | Link
Education Ministers are currently working through a range of details relating to the online tests, such as ensuring there are no technical barriers to student participation.